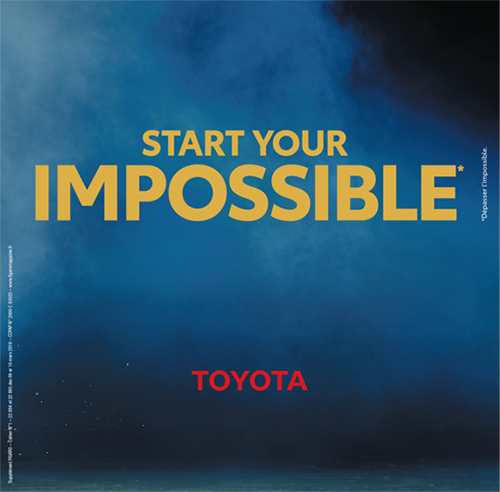 2020, March 25
The video is presenting Glyn Hall, who was the Toyota Gazoo Racing Team leader, at the time of the Dakar rally 2019 victory. It is a presentation of a man who worked hard to achieve his goal. It takes guts, discipline, teamwork and world-class drivers like Dakar winners Nasser Al-Attiyah and Giniel de Villiers. It also requires somebody like Glyn to help oversee the process, from the smallest nut to the biggest of engineering quagmires.
Dr Purity Ngina is the youngest PhD owner in Kenya - fighting Aids in Kenya thanks to biomathematics. 28-year-old Purity Ngina has made history as the youngest Doctor of Philosophy (PhD) graduate at the recent graduation ceremony at Strathmore University. With so much achievement to her name, her story is one of triumphant and inspiration.
Meet Malick Kebe alias @fromabidjan, is a young and talented photographer from Abidjan, Ivory Coast. His creative work enabled him to become popular in Africa as well as the rest of the world. Indeed, he exhibited in France and the USA this year. Malick Kebe has something special to surprise you. He is one of those who do not wait to have it all before starting. He is one of those who today are called "iPhone Artists". Malick started with what he had: An iPhone and a passion for photography. Discover this young creative photographer.
Bouchra Baibanou is the first North African woman to climb the 7 summits of the world and first Moroccan lady to climb Everest. In 1995 she started with mountaineering. In 2009, she decided to create the Delta Évasion association which offers hikes in Morocco with the mission of setting up charitable actions to help local populations. During her career, she climbed several peaks among the highest in the world including Kilimanjaro in March 2011, Mont Blanc, Elbrouz in June 2012, Aconcagua in January 2014, Denali in June 2014, and Puncak Jaya in November 2015. In April 2017, she attacked Mount Everest, the summit of which she reached on May 21, at 9 a.m., becoming the first Moroccan and North African to reach the highest peak in the world.
Back to the list